Reno, Nevada
July 25-28, 2020
Mark your calendars!
Save your pennies!
Click here to set up your payments!
Coming Soon!!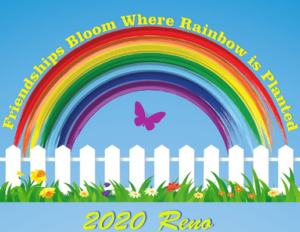 Estimated costs*
4 person room      $580
3 person room      $630
2 person room      $740
*These prices are not guaranteed but will cover registration, 3 nights lodging, some meals and day trips.
To begin making payments:
Via Regular Mail/Check:  You may begin sending deposits/monthly payments now via regular postal mail.  Please email Mrs. Crowley at the email address below to begin now.
Via PayPal/Credit Card:  We are working to take payments through PayPal.  The information will be coming very soon!
If you are planning to go, or think you would like to go to Supreme Assembly 2020:
Please email Mrs. Donna Crowley, CA State Tour Director
Please send your name, age if 25 or younger, assembly, and title
Put Supreme 2020 in the Subject line